A CCTV garb of Mohammed Ajmal Aamir Kasab, a 23 year old from Faridkot village of Punjab, Pakistan, became the most recognizable mascot of terrorism for Indians post 26/11 terrorist attacks in Mumbai. Following his arrest on November 27, 2008, from Girgaum Chowpatty in South Mumbai, 86 counts were filed against the lone survivor Out of a gang of 10 who arrived to unleash terror in the financial capital of India. Bombay High Court heard this highly sensitive case.
Timeline of Kasab's Trial in 26/11 Mumbai Terror Attacks
2008
November 29: Kasab gives first statement to the police and confesses his role in the terror attacks.
November 30: Mumbai Police records official confession of Kasab.
2009
January 13: Maharashtra Government appoints Justice M.L.Tahaliyani as the Special Judge for the Kasab trial.
February 20: Kasab confesses involvement in the 26/11 Mumbai terror attacks before Magistrate R V Sawant Wagule.
February 22: Ujjawal Nikam appointed as special Public Prosecutor to represent government's interests in Kasab's trial. He was the Public Prosecutor in the 1993 Mumbai terror trial.
February 25: Police presents 11,000-page chart sheet, with Kasab as accused on 312 counts.
April 1: Anjali Waghmare assumes the role of Kasab's lawyer. However, she has to quit the responsibility as she was representing some victims of the Mumbai terror attacks as well.
April 16: Court appoints S G Abbas Kazmi as the new lawyer for Kasab.
April 17: Kasab trial begins at a special court set up in the Arthur Road Jail premises. Kasab confesses in court.
April 20: Based on the charge sheet filed by the police, Kasab faces the killing of 166 people.
April 29: Based on the reports filed by investigative agencies, the court confirms that Kasab is a major.
May 6: Prosecution frames charges against Kasab on 86 counts. Kasab denies charges.
May 8-27: Eye-witnesses identify Kasab for his alleged involvement in the 26/11 Mumbai terror attacks.
June 23: A special bench of the Bombay High Court issues a non-bailable warrant against 22 accused for conspiring the Mumbai terror attacks, including chief of Let and Jammat-ud-Dawa.
July 16: Prosecution plays the CCTV video of Kasab's movement at Mumbai CST stations on November 26.
July 20: Kasab pleads guilty for all the charges framed against him in the special court.
August 12: An official from FBI (Federal Bureau of Investigation), premiere investigating agency in the US, files technical evidence in relation to the 26/11 Mumbai terror attacks.
December 1: K P Pawar replaces Kazmi as Kasab's lawyer in the special court.
December 16: Public Prosecutor Nikam concludes argument in the case.
December 18: Kasab denies all the charges, accuses Indian Police of torture and claims that he arrived in Mumbai 20 days ago as a tourist.
2010
January 25: Kasab pleads for a trial in an international court. Special court rejects the plea.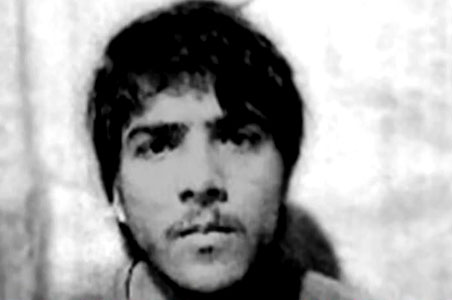 March 31: Prosecution concludes final argument. Public Prosecutor files a 675-page report in the special court claiming that Kasab is guilty of killing 166 citizens on November 26, 2008.
May 3: Special Judge pronounces a verdict on the Mumbai attack trials. The court finds Kasab guilty of waging war against India and threatening the sovereignty of the nation. The court sentences Kasab to death on 4 counts and life imprisonment on 5 counts.
November 15: Kasab files a petition in Bombay High Court asking if the National Investigating Agency (NIA) has the authority to register a case against his involvement in the 26/11 Mumbai terror attacks.
November 26: Kasab demands fresh trial in the 26/11 case.
2011
February 21: Bombay High Court upholds death sentence for Kasab
February 23: Kasab decides to appeal to the Supreme Court of India against the order of the Bombay High Court